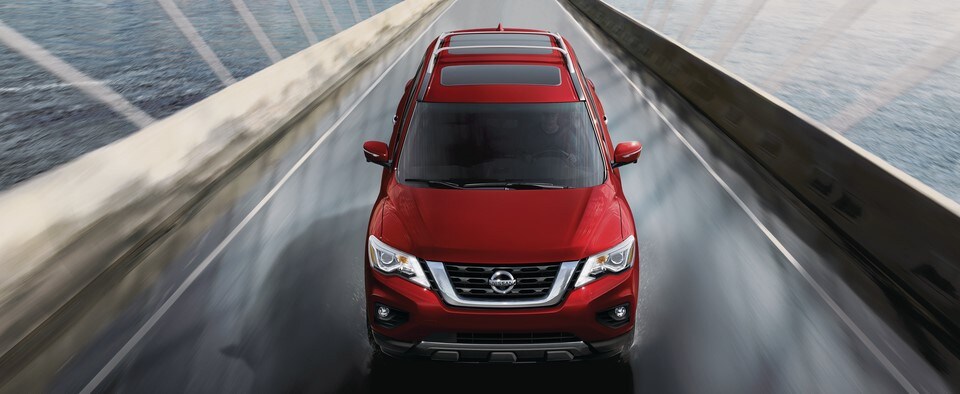 Choose Your Own Path with the 2020 Nissan Pathfinder
It's easy to get stuck in a rut. If you're ready for a bit of excitement in life, the 2020 Nissan Pathfinder is the companion you need. This midsize SUV has a lot to offer drivers in the Honolulu area, which is why it's been popular in our new inventory for so many years. This is a vehicle that just keeps getting better.
Performance
Power is the name of the game for the 2020 Nissan Pathfinder. That's because there is lots of it under the hood in the form of a 3.5-liter V6 engine. It produces 284 horsepower, which is just what you need for an SUV to feel energetic when driving down the road and when accelerating. It comes with front-wheel-drive as standard and you have the option of all-wheel drive.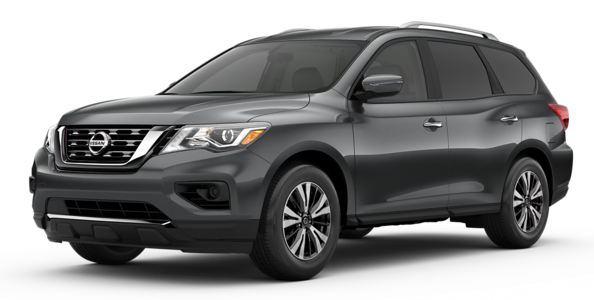 Another reason why the powertrain is robust is because of the continuously variable automatic transmission, often referred to as CVT. This is a feature designed to boost power when accelerating. Another CVT benefit is producing a reduced amount of emissions. Drivers especially notice the strength of the powertrain when passing other vehicles on the highway.
Technology
Rest assured that the 2020 Nissan Pathfinder has plenty of tech features that enhance the enjoyment of driving. For instance, it has an 8-inch touchscreen, satellite radio, and HD radio. In addition to ensuring you're able to enjoy your preferred sounds, the tri-zone climate control will make any adjustments to the temperature so that you can drive around Schofield Barracks in comfort. These are all standard features. USB ports and Bluetooth are other features in the base model.
The setup of the technologies in the 2020 Pathfinder makes it easy for Waipahu drivers to control infotainment features with just a few taps on the menu. Options that enhance the enjoyment of your driving experience include a Bose stereo with 13 speakers and navigation. The tech features in the Pathfinder are likely to be everything you hoped to have in a new SUV.
Comfort
What makes a vehicle comfortable. Several features support comfort and the 2020 Nissan Pathfinder has them all. This includes a cabin that has a sufficient amount of space to seat up to seven people comfortably. If you have a big family, there's plenty of room for trips around Ewa Beach. Even adults will find themselves enjoying the ride when seated in the rear. The standard cloth seats contribute to the comfort of the Pathfinder. Options like leather, ventilated and heated seats will most definitely add to the overall comfort of the Pathfinder.
In addition to the interior features that enhance comfort, the suspension is also a factor. That's because it contributes to a more refined ride where your vehicle is able to maintain composure when driving conditions are less than ideal.
Safety
Nissan prioritizes safety for all vehicles. That's why there are so many driver aids in the 2020 Nissan Pathfinder. A rearview camera is a feature you'll appreciate having in the Pathfinder when you're reversing your vehicle and unable to see what's behind you clearly. The rear door alert system in the Pathfinder is great because it alerts you when there is a child in the back seat. The same applies to having a pet in the back seat.
Kapolei drivers appreciate having rear parking sensors and automatic emergency braking as tools for staying safe on the road. In addition to the healthy list of standard features in the Pathfinder, there are also optional driver aids that can be added, such as adaptive cruise control and rear cross-traffic alert.
Test Drive a Nissan Pathfinder Today
If you're in the market for an SUV, you should definitely check out the 2020 Nissan Pathfinder before making a final decision. Here at New City Nissan in Honolulu, we are excited about providing the guidance you need to select the right vehicle. Without a doubt, the Pathfinder is an excellent choice. Keep in mind that we have other vehicles for you to consider and Nissan specials that might apply to you as well.
Sorry, no items matching your request were found.
Reset Search