Why Choose Nissan Service?
at New City Nissan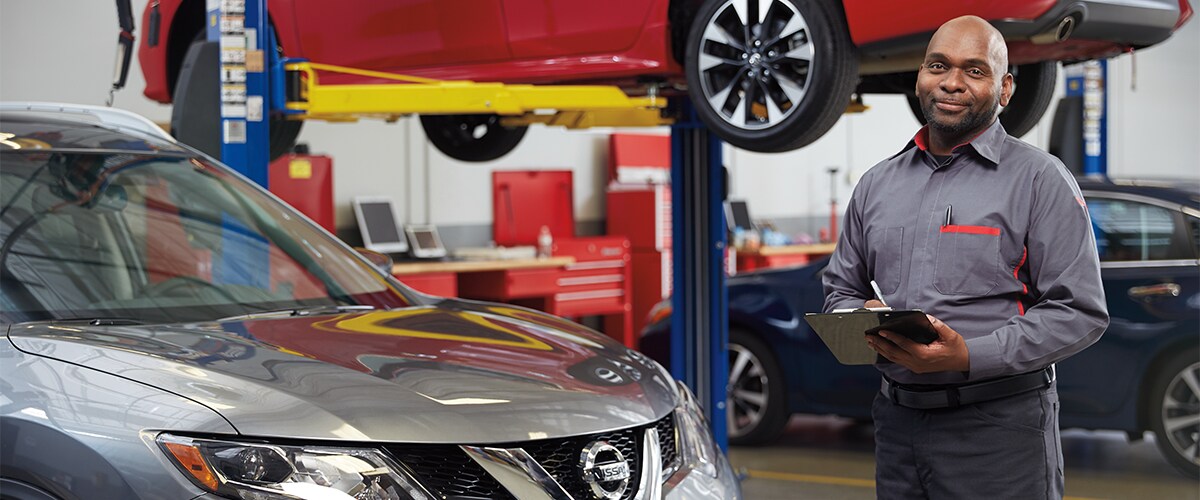 Purchasing a vehicle is one of the most important investments we make in life. Choosing Nissan from the start is a great decision, but it's essential that you follow your purchase with consistent, quality care and service. The team at New City Nissan is happy to offer drivers in Honolulu the largest Nissan parts and service facility in all of Hawaii (according to Nissan North America) and an expert staff ready to cater to your needs.
What is the Nissan difference? It's the holistic training our Nissan technicians receive to make sure your vehicle is in the hands of someone who knows exactly how to care for it. With tremendous customer service skills and the use of genuine Nissan parts, our team has the formula for successful maintenance.